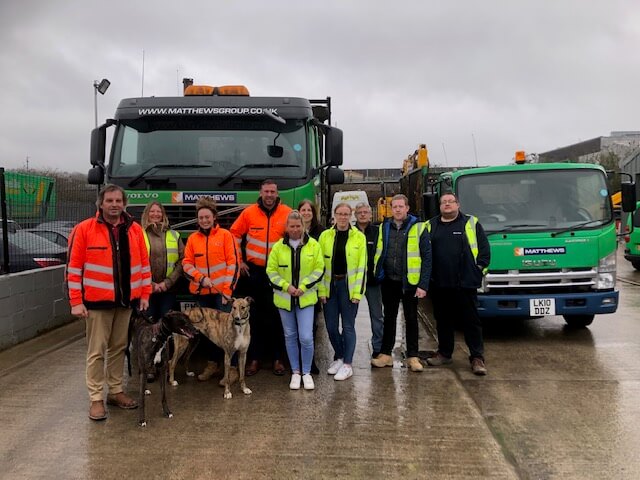 12 Mar

We are supporting Greyhound Rescue UK and Candy Cane Rescue

Matthews (Sussex) are delighted to be supporting Greyhound Rescue UK and Candy Cane Rescue, as one of the south's largest demolition and muck away contractors we believe it is hugely important to support such a worthwhile cause.

Greyhound Protection UK previously Birmingham Greyhound Protection (BGP) was set up in June 2012 by Kerry Elliman.  After a few years of rehoming greyhounds, there was a big gap and a need to help greyhounds that were not lucky enough to be put into the mainstream greyhound rescues.

All the dogs that go into their care are carefully assessed before going up for adoption.  Currently there are two main foster bases, one in Lincolnshire Wolds run by Kerry Elliman and one in West Sussex managed by Sarah Jane Knight.

This is a charity that is very close to our hearts and Sarah head of the West Sussex Branch brought some of the dogs over to our offices to meet all the team where we provided them with another donation.