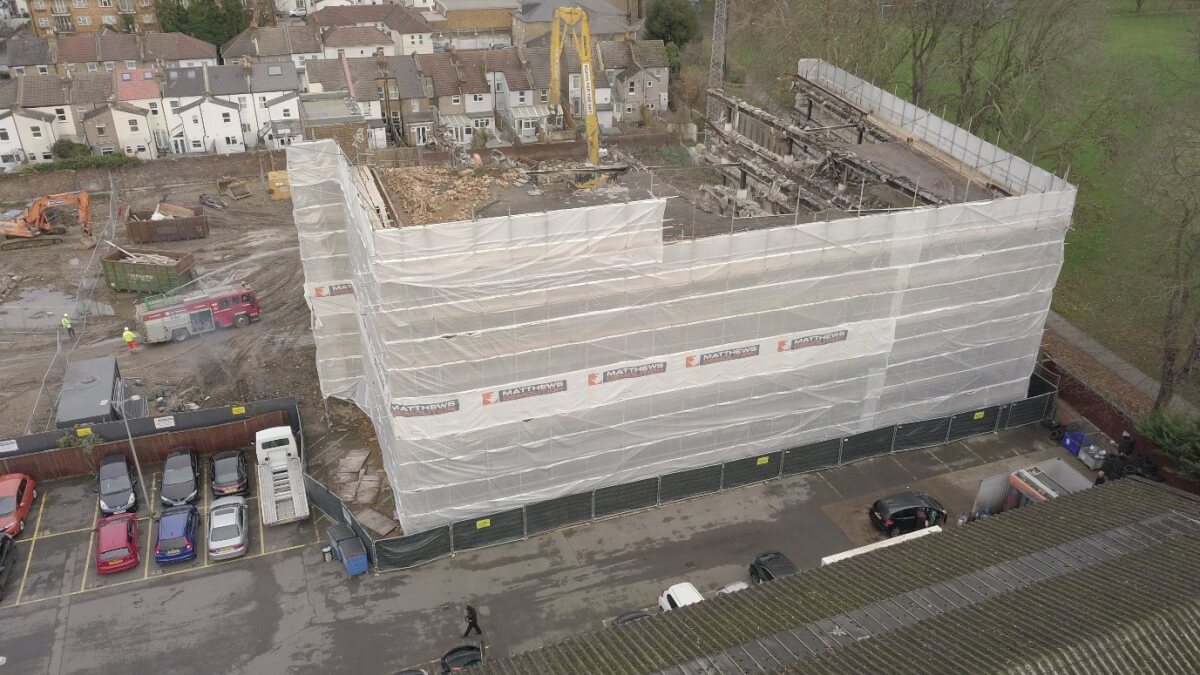 26 Jun

LIDL – Brighton Road

[minti_video]https://youtu.be/7WekqmT_7pA[/minti_video]
Project Overview
Matthews (Sussex) Limited were contracted to act as principal contractor on this phased demolition and site clearance for Lidl UK.  With the former Mercedes Car Dealership demolished by Matthews a number of years ago.  The remaining six storey cantilevered multi-storey car park remained when we returned to undertake the works on phase 2.  The car park cantilevered over the land of the neighbouring car dealership and additional consideration and thought was required prior to starting.  It was concluded that a protection scaffold would be required and a banksman placed in the car park.  This allowed for the mechanical demolition using our high reach excavator to begin.  All of the material was then crushed and stock piled on site.
Project Considerations
Cantilever to the neighbouring car dealership.
Scope of Works
Assume the role of Principle Contractor
Establish adequate site welfare facilities
Carry out pre-condition survey
Internal Soft Strip
Asbestos Removal
Air quality monitoring
Hazardous waste removal
Demolish superstructure
Demolish and remove substructure
Bulk excavation and muck away of surplus materials
Leave site in a clean, tidy and safe condition on completion