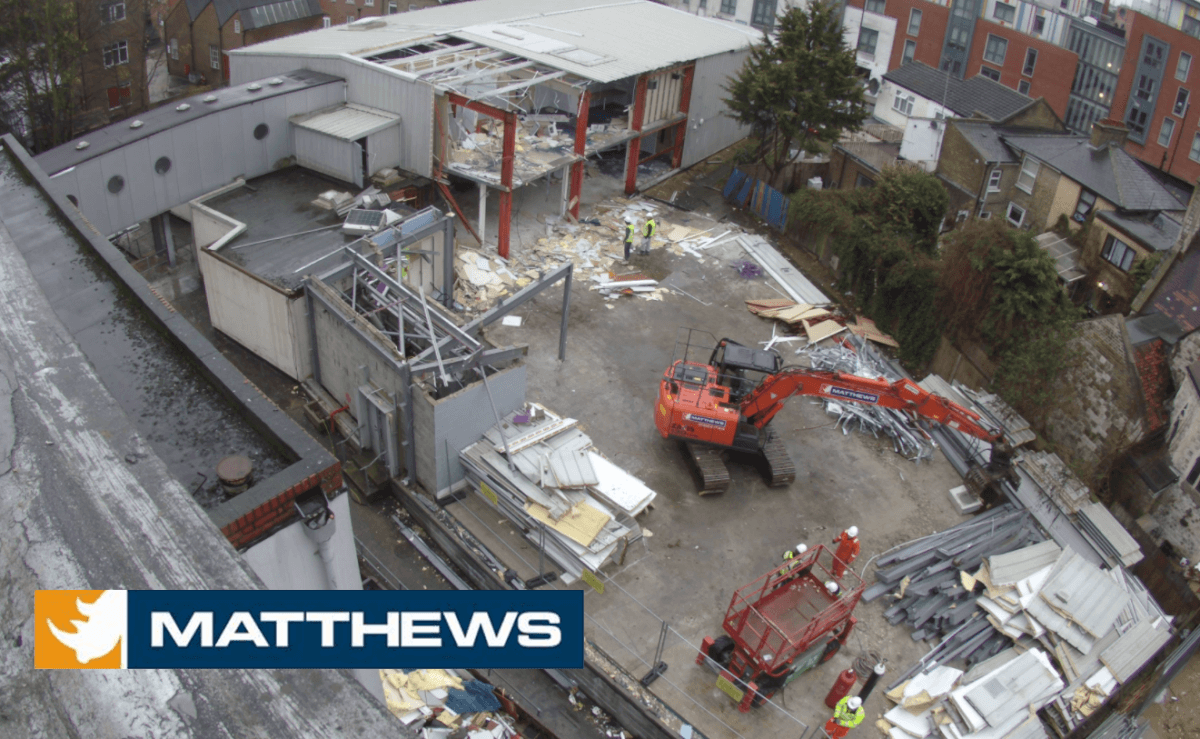 21 Jun

THE DEPARTMENT FOR EDUCATION – Ark Soane Academy

[minti_video]https://youtu.be/N0mteBlu86I[/minti_video]
Project Overview
Matthews (Sussex) Limited were contracted by the Department for Education through Jones Lang LaSalle to undertake the demolition and enabling works to the reception and teachers area at Ark Soane Academy in Acton.  The project had a number of constraints, tight access and working next to a live school.  The works included the removal of asbestos materials and then CFC containing insulation panels.  The works began by hand and once the eastern building was back to a frame a small 14t excavator was employed to carry out the mechanical demolition.  The project programme of 8 weeks was achieved with time to spare and additional works including utilising our in-house environmental department to undertake soils testing and analysis.
Project Considerations
Working next to a live school in an incredibly tight area were all major considerations.  Consultations were undertaken with the school to minimise disruption to the pupils during exam time.
 Scope of Works
Assume the role of Principle Contractor
Establish adequate site welfare facilities
Carry out pre-condition survey
Internal Soft Strip
Asbestos Removal
Air quality monitoring
Hazardous waste removal
Demolish superstructure
Demolish and remove substructure
Remediate and remove soils contaminated with asbestos / hydro carbons and heavy metals
Leave site in a clean, tidy and safe condition on completion